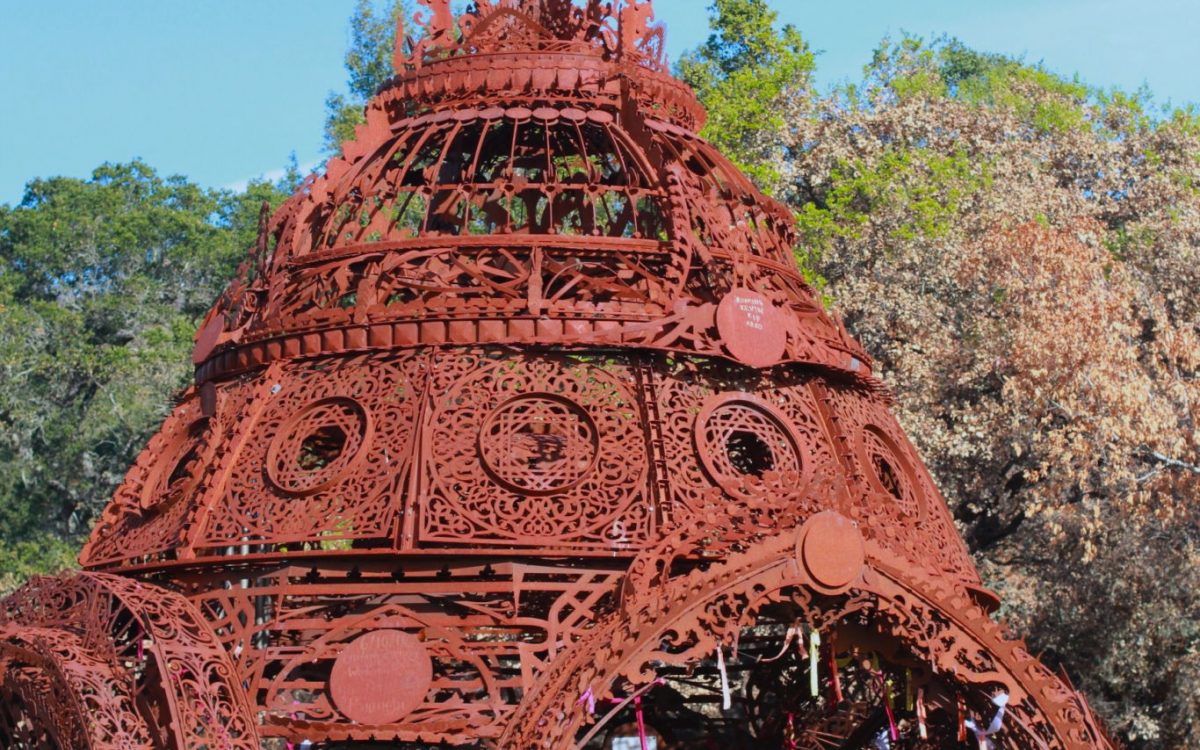 Have visitors been surprised to find a world class sculpture garden at a winery?
Rene - It's very rare that we would drive to and from work and not see people enjoying the sculpture gardens. It has become more and more popular, especially when the Voigt Family Sculpture Foundation came in and there were more permanent pieces, it feels a bit like burning man.
Everything in the grove is for sale and here on consignment. The sculpture gardens support the artists. We sold a quarter million dollars worth of art that supported the artists before the Voigts joined us. We hope to reopen the sculpture garden to the public soon.
Why do art and wine make a great combination?
Rene - When I was in graduate school we did a project on the winery and one of the things we were shooting for was a cultural wine lover, someone who likes more than just wine. Someone who likes the arts and is interested in culture. We feel like it all goes together: art, history, nature, and wine. A lot of people who enjoy fine wine also enjoy fine art.